Hot or not? Click the pic to vote!
Every once in awhile I bring home a find that I think is beautiful and charming and my boyfriend thinks is hideous! I've decided to end the debate by asking the thrifting community to vote Hot or Not on questionable vintage finds.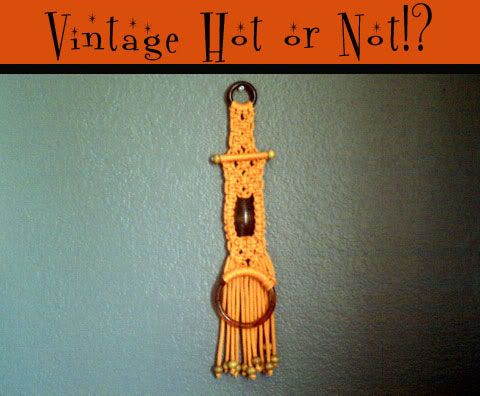 Submit your photo today!
Not only can you vote, I welcome and encourage photo submissions. If you come across something out at the shops and sales that you would like me to feature as Vintage Hot or Not email atomicbetties@gmail.com with the picture as an attachment. If I use it, I will mention and link to your blog or shop. Not a blogger? I still want to see it! Let the vintage community vote on your find we'll find out if it's Hot or Not!
Previous Vintage Hot or Nots