Every once in awhile I bring home a find that I think is charming and my boyfriend thinks is hideous. I've decided to end the debate by asking the thrifting community to vote Hot or Not on questionable vintage finds.
The questionable finds this week are two vintage brass seahorse wall hangings. They're kind of splashy and appear to be swimming in some stylized seaweed. Hip? Tacky? It's up to you to decide!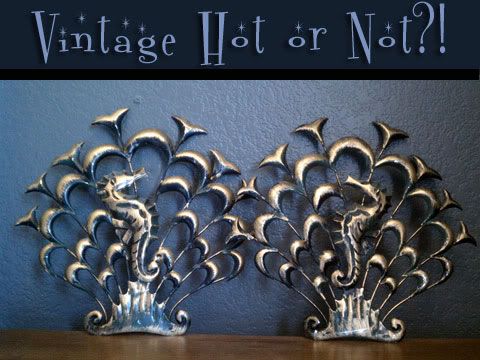 Vintage Hot or Not?!